The importance of proper pain assessment for effective pain management at the hospice agency in stra
Most patients and families who use hospice services expect that the hospice will make every effort to relieve the pain which afflicts their loved one.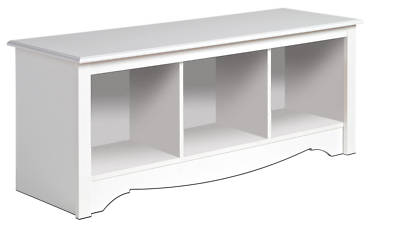 Maybe you picked up a sheet of paper and gave yourself a deep paper cut. Perhaps you slipped in the shower and broke your hip. Or possibly you experienced severe pain passing a kidney stone.
But what if you had an advanced illness—such as cancer? Can you comprehend the level of pain you would experience, especially if the cancer had metastasized to your bones? Few of us can truly understand this type of pain. Focusing on Pain Management for Hospice Patients If you had to name the most common symptom reported by hospice patients, what would you say?
If you said pain, you are correct. It also leads many people to seek hospice services. Based on a proven model for clinical care, it is always important to educate and support patients and caregivers.
This is especially true when it comes to pain management for hospice patients. Hospices use a scale by which patients or their caregivers, if patients cannot speak for themselves rate their pain on a scale of 1 the lowest to 10 the highest.
If a hospice patient has a pain score of 7 or greater, the situation is considered a hospice emergency. Pain Management Initiative Explained The Pain Management Initiative started with an intensive re-education program for staff on pain assessment, pain documentation, and plans and procedures for getting patient pain under control and keeping it that way.
Next up, a multidisciplinary team of experts developed a pain protocol whereby patient pain is assessed on every visit by a member of the hospice care team. Any patient who reports a pain score of 7 or greater appears on a twice-daily report. Patients who show up on the pain report receive regular follow-up contact, including phone calls and repeated visits by a nurse—whatever it takes to manage the pain.
Chapters Health physicians and advanced registered nurse practitioners are always available to assess patients in person and adjust medications. We are dedicated to ensuring that patients, young and old alike, and their families are able to make educated decisions about important healthcare matters.
Pain Comes in All Shapes and Sizes For the most part, thinking about end-of-life pain conjures up an image of a patient with cancer, especially pancreatic or prostate cancer with metastatic bone disease.
However, pain is also a common symptom for non-cancerous and life-limiting illnesses, such as chronic obstructive pulmonary disease COPD and end-stage congestive heart failure CHF.
Additionally, pain in chronic illnesses may be related to diseases or side effects of treatment, which are similar to patients with cancer.
There have been studies that demonstrated the pain people experience as cancer patients is different than others with non-cancer diagnoses.
A Norwegian research group went a step further in its analysis. The group found patients with non-cancer illnesses had a higher prevalence of mild to moderate pain, while advanced cancer patients were more likely to experience a greater intensity of pain, which was described as severe to excruciating.
Not only do they give the medication, but they are also tasked with describing the pain to hospice staff. This observation prompted Campbell and her associates at the University of Virginia to delve into even more detail about the pain management of hospice patients and whether there was a difference in outcome for those with cancer versus non-cancer.
The group specifically looked at pain scores at two points in time, prescribed medications and the percentage of patients in each group who were able to report on their pain intensity.
In Junethey published the results of their study in Nursing and Health Science. It is also helpful to cue caregivers to understand non-verbal pain indicators and to help better manage intensity and keep hospice patients more comfortable.
Submit a Comment Your email address will not be published.Use of evidence-based practices (EBPs) for pain assessment and management by doctors and nurses caring for older patients is sporadic. 24 – 27 This is a concern given reports that suggest 70–90% of all cancer patients could achieve pain relief with implementation of existing knowledge and guidelines.
28 – 29 The problem in adoption . Despite hospice's reputation as the gold standard for terminal care, there is still a need to improve pain management practices including challenges that caregivers face, related to pain assessment, reluctance and fear of administering medication, noncompliance with pain medicine regimens, and hesitance to .
Assessment tools measure essential characteristics associated with addiction in chronic pain populations and allow the patient a medium in which to express critical facts about how intense the pain is, what part of the body it originates, the type of pain, and how it impacts quality of life.
Effective pain management at the end of life applies the concept of total pain. Before physicians prescribe analgesics, an assessment is required to determine the nature of the pain.
They must treat patients for reversible physical causes and address interpersonal and spiritual pain. The goal of chronic pain management is to safely and effectively reduce pain and improve function and quality of life.
Complete eradication of chronic pain is an unrealistic expectation and should not be a goal for the patient or the medical provider. Pain causes distress and suffering for patients and their loved ones Pain can also, increase blood pressure, heart rate and can negatively affect healing.
Managing the pain helps ease suffering. How pain is managed. Pain management is mostly done with medicine. Pain medicine works best when it is used regularly and on a schedule. It .